This project was for a Brand Strategy course. The purpose of this app was to establish an independent, non-partisan source for news in a country where that is greatly needed.
Read the entire case study here!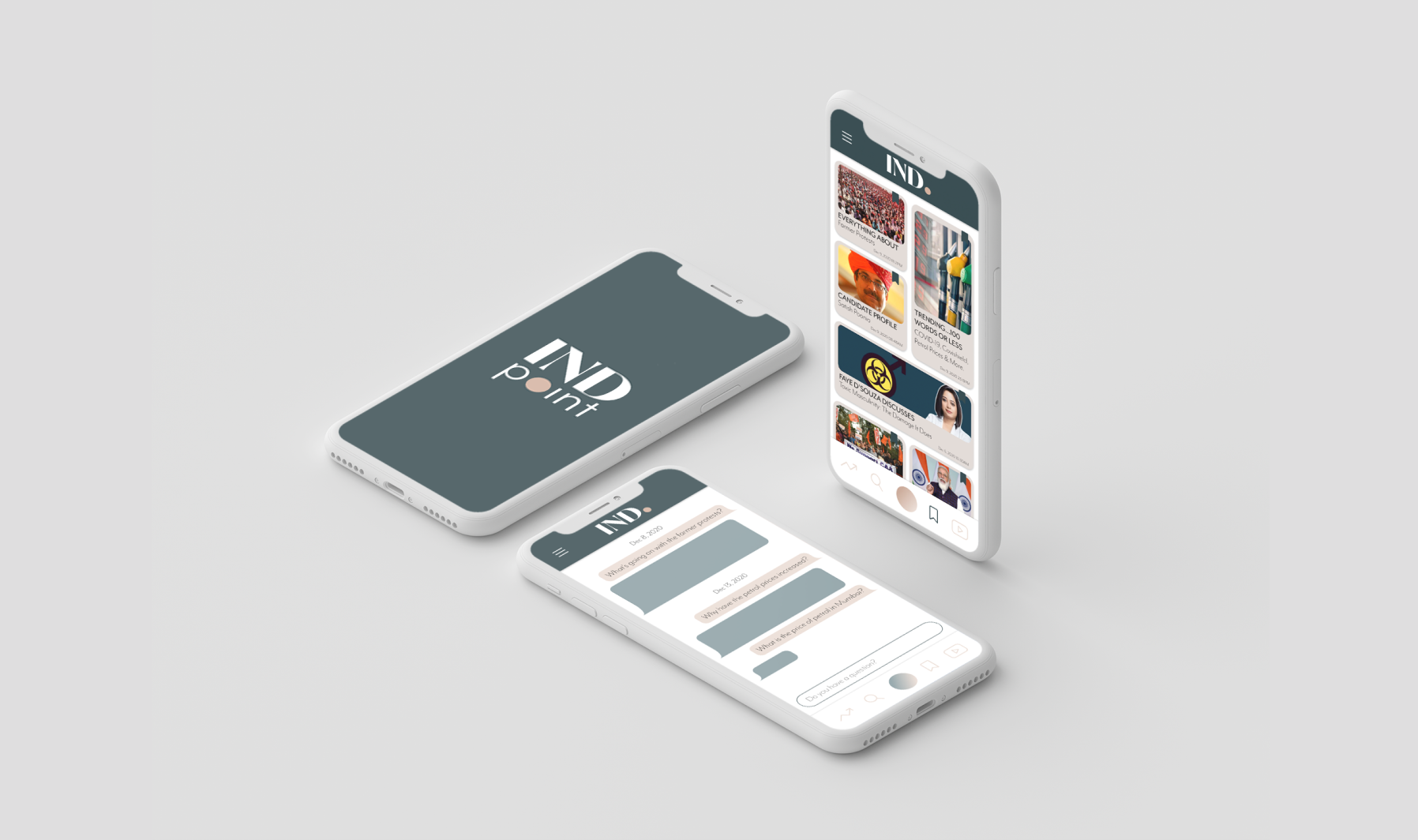 Indpoint is an Indian based app that focuses on reporting the news in a factual, unbiased, and uncomplicated way.
We provide a singular service that combines the research and intellect of independent journalists across India with the permanence and accessibility of a mobile app to share relevant, un-biased, and factual information to an urban population.
Right now, there are no trust-worthy avenues, apart from following several independent journalists to get unbiased, fact-checked information about the current state of affairs in India. Learning more about what's going on in the country and not following the confirmation bias will give the readers a sense of confidence and assurance in their ideologies and beliefs.
This app has two core target demographics.



The Young Adult:

The first are teenagers and young adults, between 15 and 25, who want to start learning about the country, but are either overwhelmed by the way the information is presented or are looking for an unbiased, clear stream of journalism. With their lack of clarity about the current affairs in India, they have blindly followed the ideologies of their parents and community. Now they are ready to learn and evolve into more aware individuals.



The Empowered Wife:

 The second demographic or this app is an older demographic, stay-at-home mother/housewife, who, in a patriarchal country like India, has been taught to let the men in her life dictate what she must do, and therefore has never been independent. But, in the newer, more progressive India, she feels the urge to speak her mind and feels confident in her understandings of the country she lives in.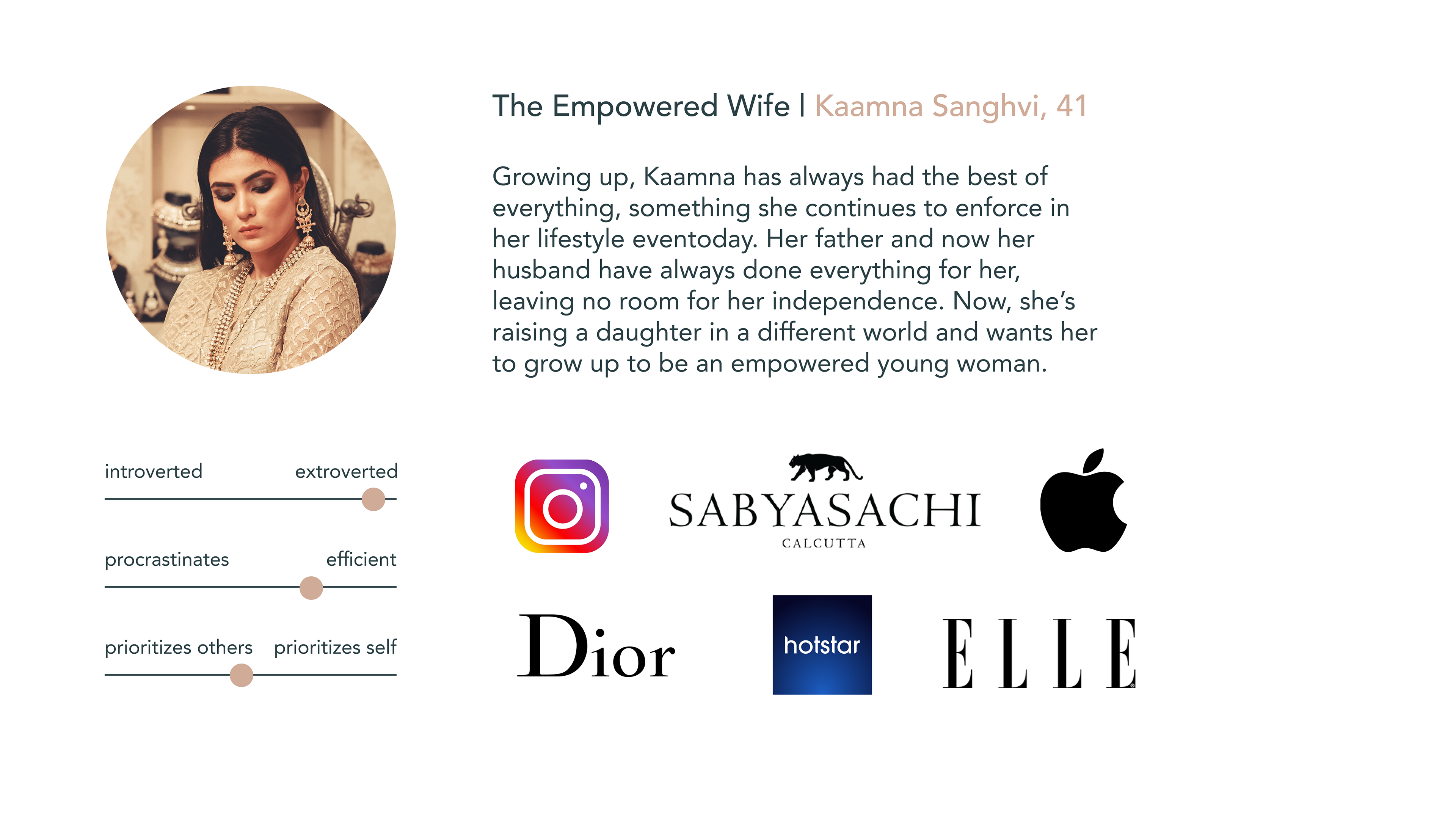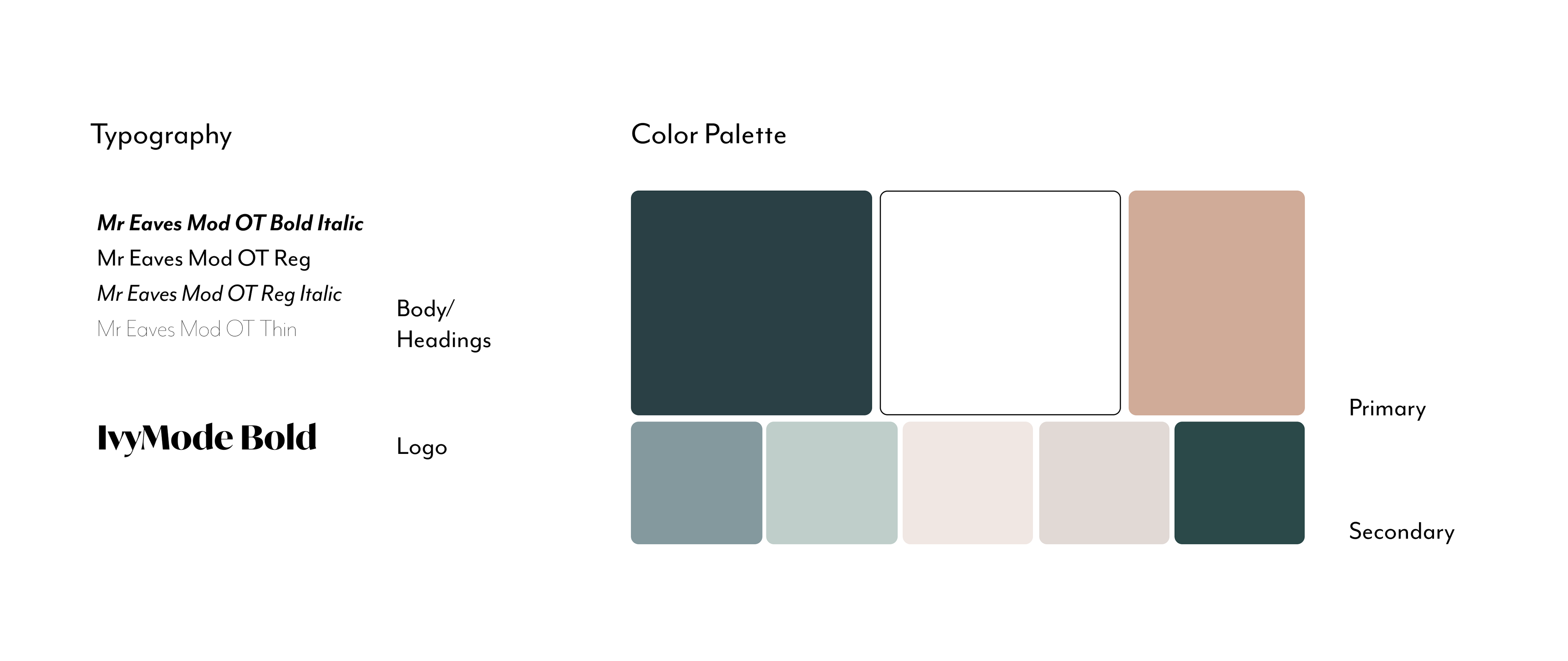 PRESENTING INDPOINT...
​​​​​​​​​​​​​​
The logo was inspired by the tones and symbolism of the colors on the Indian Flag. Without be too obvious, I wanted the dark green and peach to reflect the faith, courage and integrity that all Indian journalists should have.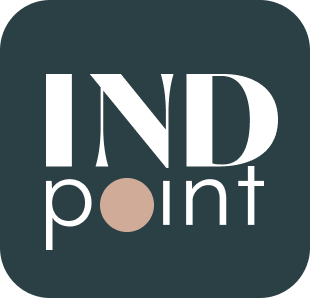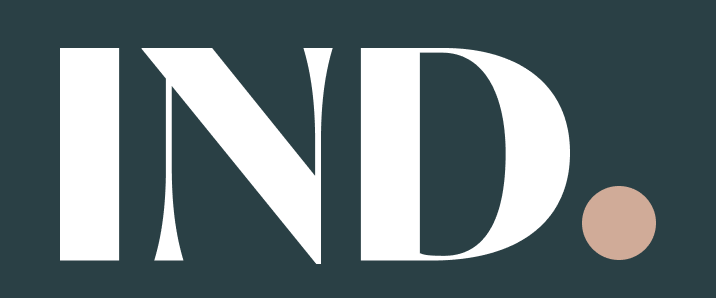 1. Core Feature: Collaboration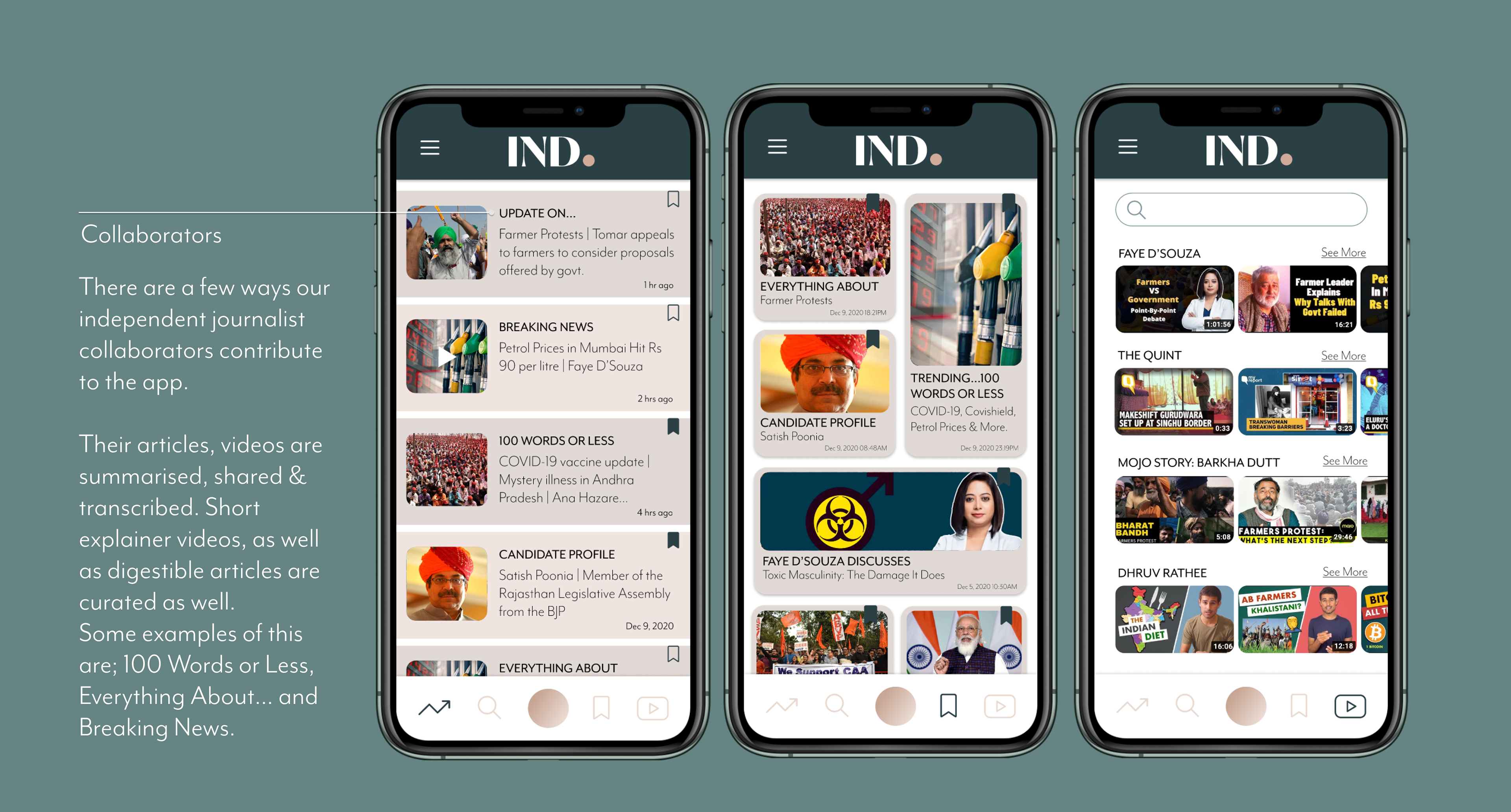 2. Core Feature: Chat Feature



An interactive feature, similar to Microsoft's Clippy, which allows users to directly ask about any news-related issues and get an informal, yet factually accurate response, including links to relevant articles and videos. This feature is meant to replicate the feeling of conversing with a friend/peer.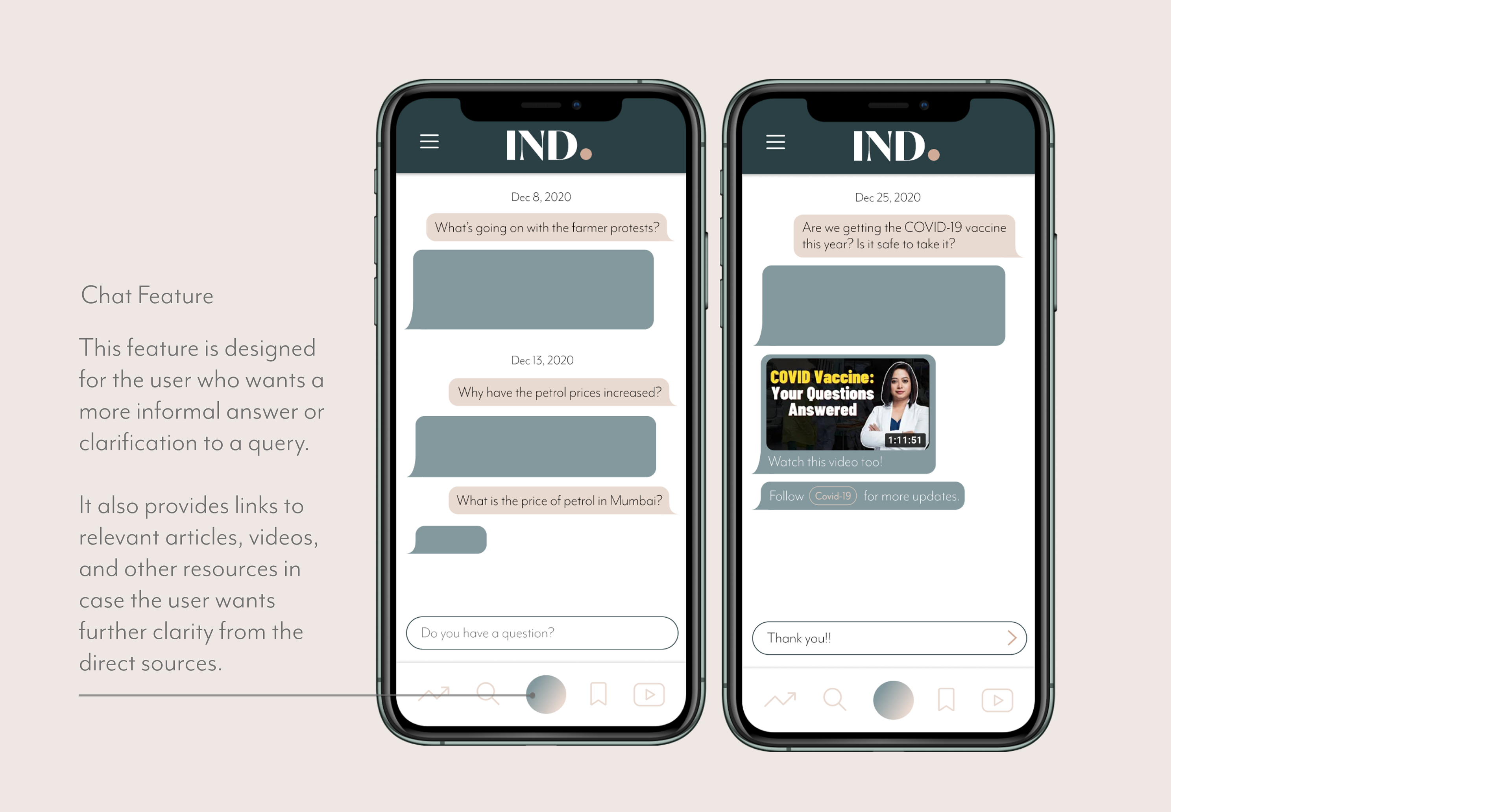 3. Core Feature: Seasonal Features



Having seasonal additions to the app so there is always something new. For example, during upcoming election cycles, having candidate profiles and explainers on the parties ideologies, to raise awareness about candidates, where to vote, and give younger voters the confidence to make an independent decision.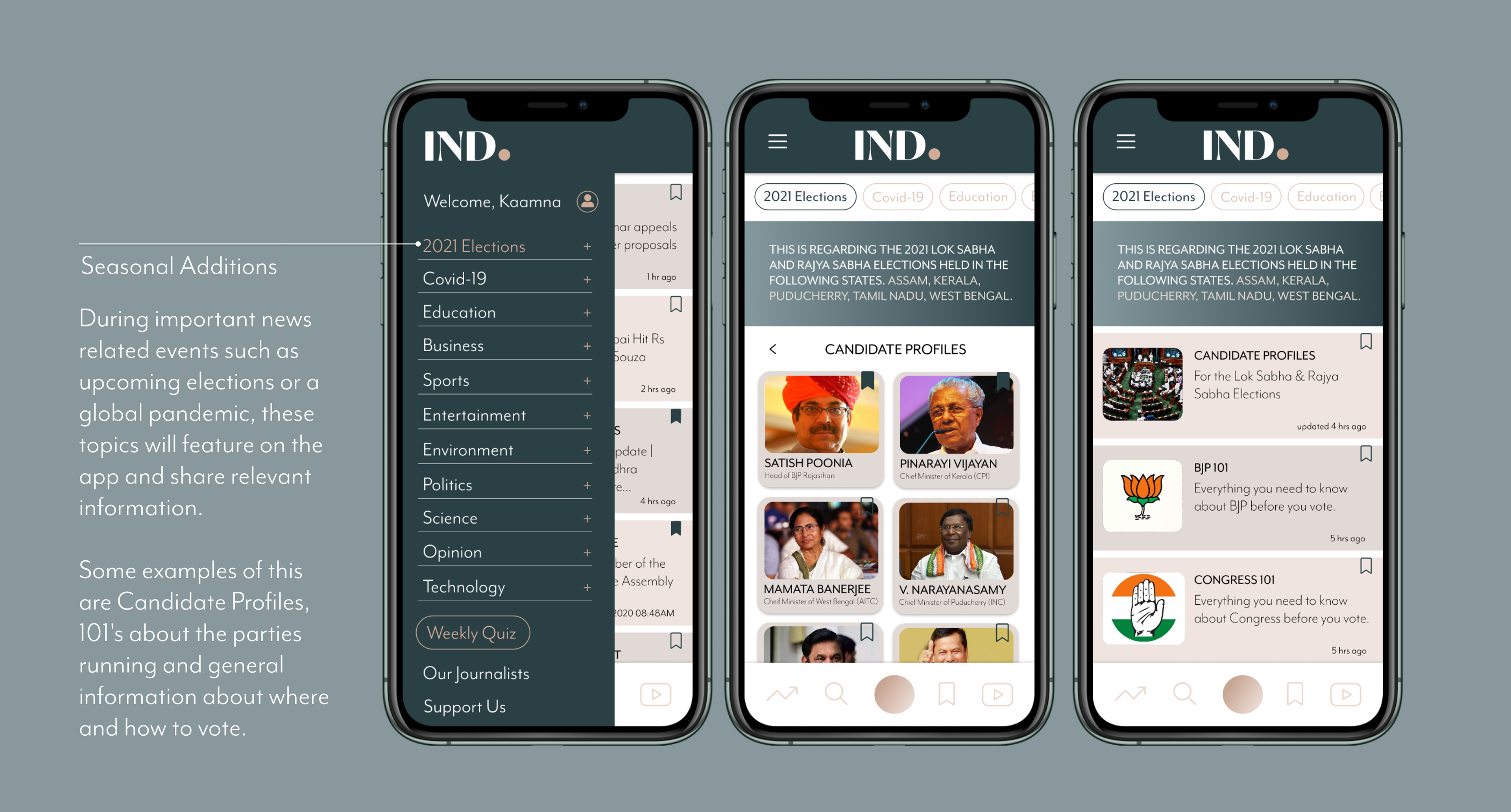 4. Core Feature: Test Yourself



There will be an engaging weekly news quiz to test the user on their knowledge regarding news-related items from that week. This is a fun, interactive way to increase confidence in the user as well as motivate them to keep up with the news.
​​​​​​​